The wellbeing and safety of all students is central to the purpose of Catholic education and we acknowledge that healthy relationships and exceptional pastoral care are core to each child's positive experience at school.
Our is a place where students are nurtured to grow, to belong and to be safe.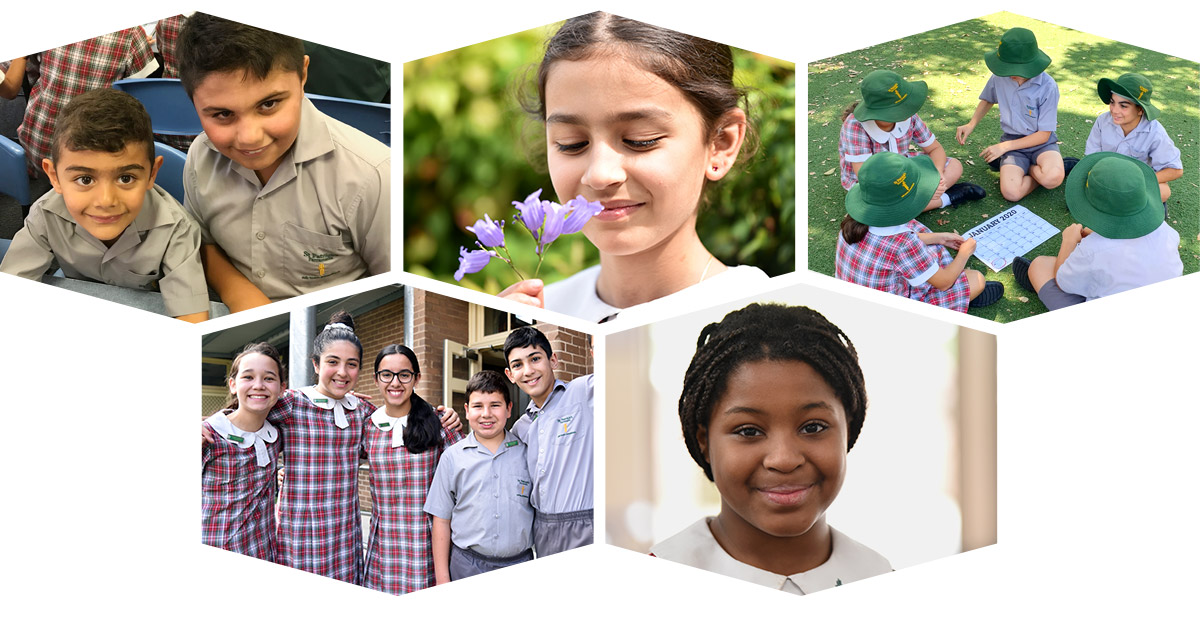 School Value Mascots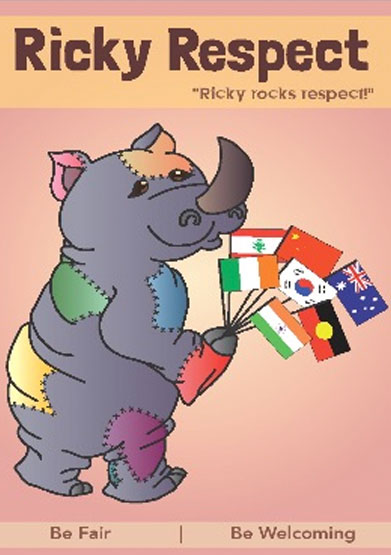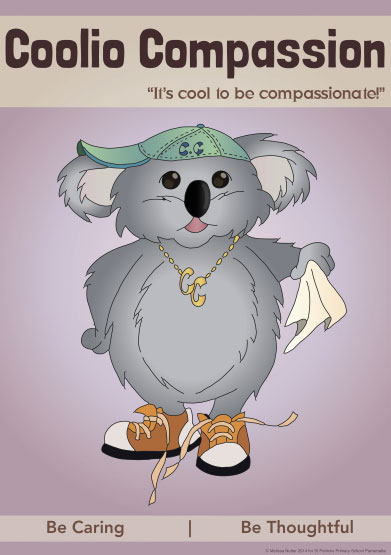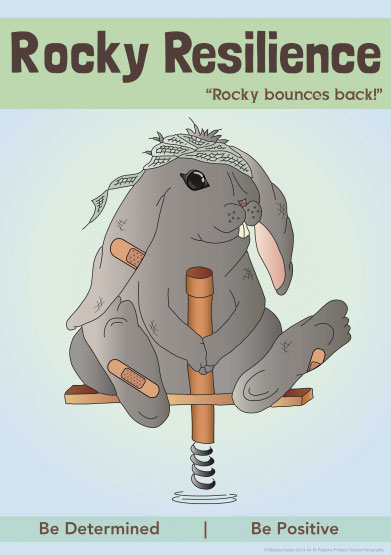 Student Leadership & Student Charter
The Student Representative Council (SRC) is an important student organisation within schools. At St Patrick's Parramatta, our Student Leadership model provides our students a genuine student voice. With the right to have a voice at St Patrick's, comes the responsibility to actively contribute to significant parts of our school community.
Our Student Leaders have specific roles and portfolios, such as School Captains, Vice Captains: Religious Education, School Leader: STEM, School Leader: Arts and School Leader: PDHPE. The SRC meet weekly with designated staff and work together on semester-based projects. One such project was in creating a Student Charter for St Patrick's.
The Student Charter is a living document that expresses the individual rights and responsibilities of students, from the student's point of view. It was also the SRC who brought our school values to life and created our School Value Mascots.St Patrick's Parramatta is proud of the significant involvement of our students in the growth and improvement of our school community.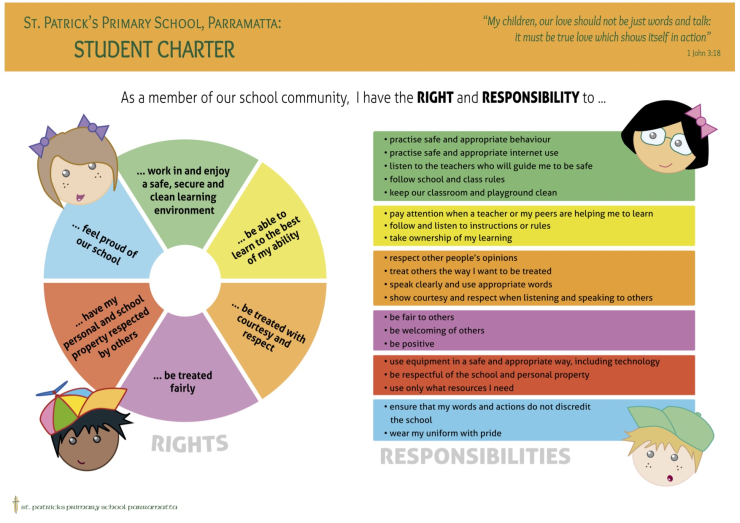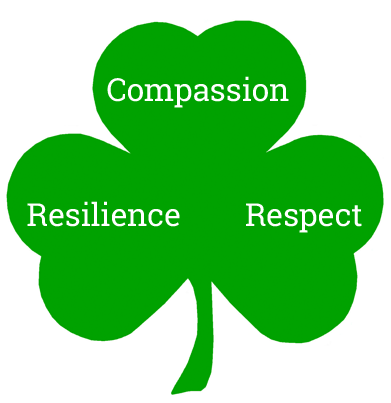 Pastoral Care, Student Management & Values Education Policy
Effective discipline is based on loving guidance. It is based on the belief that children are born innately good and that our role as parents [and teachers] is to nurture their spirits as they learn about limits and boundaries, rather than to curb their tendencies toward 'wrong doing'. Effective discipline presumes that children have reasons for their behaviour and that cooperation can be engaged to solve shared problems. - Peggy O'Mara
Rationale
St Patrick's Primary School Parramatta is committed to providing a climate of respect and justice in an environment where children feel safe and happy. We believe that we can achieve this by:
promoting positive behaviour management practices through the communication of a clear set of desirable behaviours
clearly outlined boundaries and consequences, that are procedurally fair
procedures and strategies where children can learn to take responsibility for their own actions by making informed choices
Recognising that " All children and young people have a right to an education that is free from discrimination, harassment and bullying (CSPD Anti-bullying policy for students 2005)
Recognising the significant impact that persistent discrimination, harassment and bullying can have on the individual's psychological and social development.
Aim
We strive to promote a climate of respect and justice for all and a safe and happy environment by:
nurturing consciousness about values.
acknowledging the individuality of others.
promoting an understanding of rights and responsibilities as a member of a learning community.
encouraging and recognising positive behaviour choices.
providing behaviour management practices that are positive, fair and just. (Procedural Fairness)
promoting an understanding of consequences when responsibilities are breached.
establishing and promoting procedures to deal with bullying behaviours.
developing student leadership.
A sense of connection and belonging to the school environment is widely recognised as promoting children's and adolescents' mental and emotional
well-being. - Bond et al., 2007
My children, our love should not just be words and talk; it must be true love which shows itself in action. - 1 John 3:18
---
Our complete Download our Pastoral Care, Student Management and Values Education Policy