St Patrick's Parramatta follows the Parramatta Diocese Sharing Our Story program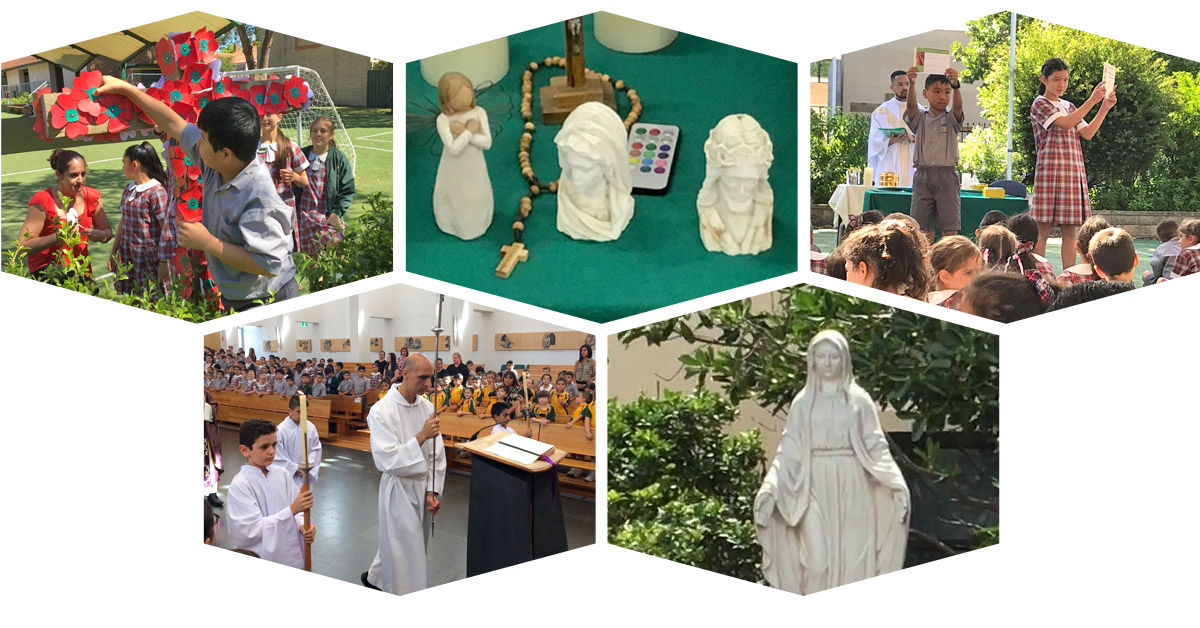 The program covers:
Early Stage 1: 'God Loves Me' and 'God is our Creator'
Stage 1: 'Jesus is With Us' and 'Senses: A Gift from God'
Stage 2: 'Reaching Out' and 'The Bible: A Special Book'
Stage 3: 'Parables of Jesus' and 'Servant Leadership'.
Our Religious Education program is enhanced by the liturgical and faith life of our school.
Liturgical Life
The St Patrick's Parramatta community has a vibrant and practical faith life. We offer a range of experiences to students and our wider school community, including:
significant celebrations such as Masses celebrating the beginning and end of each school year, Ash Wednesday and community moments such as Mothers Day and Fathers Day
liturgical celebrations during Catholic Schools Week, Holy Week, St Patrick's Feast Day, Sacred Heart Feast Day, ANZAC Day, Remembrance Day, Advent and Christmas
student involvement, with music led by the choir and the whole school community invited to each liturgical event
nursing home visits
daily class and weekly whole-school
prayerparish Mass attendance at the Cathedral for each Primary grade, on a roster basis every Friday.
Sacramental Program
Sacramental Programs are Parish-based. Children are prepared for First Reconciliation, Confirmation and First Communion at St Patrick's Cathedral if their families are parishioners. Please consult your home parish bulletin for sacramental program dates. Any parent who has any questions with regard to the Sacramental Program for their child please contact the school's Religious Education Coordinator through the school office.

Social Justice
Social justice is an integral part of the St Patrick's school life. Students are provided practical ways of reaching out to and caring for others.
We support:
the St Vincent de Paul Society - Winter and Christmas Appeals
the Caritas Australia Project Compassion Lenten Appeal
Catholic Mission fundraising
our local nursing home residents through visits, music and singing
other charities and programs based on needs in the local community, and rostered on a 2 year cycle