Oldest parish school in Australia
St Patrick's Catholic Primary Parramatta is the oldest parish school in Australia.
The parish school was established by Fr Therry in Hunter Street in 1820. In 1837 the school was relocated next to St Patrick's Church. In 1874 the girls and smaller boys were separated and taught in a school opposite the church.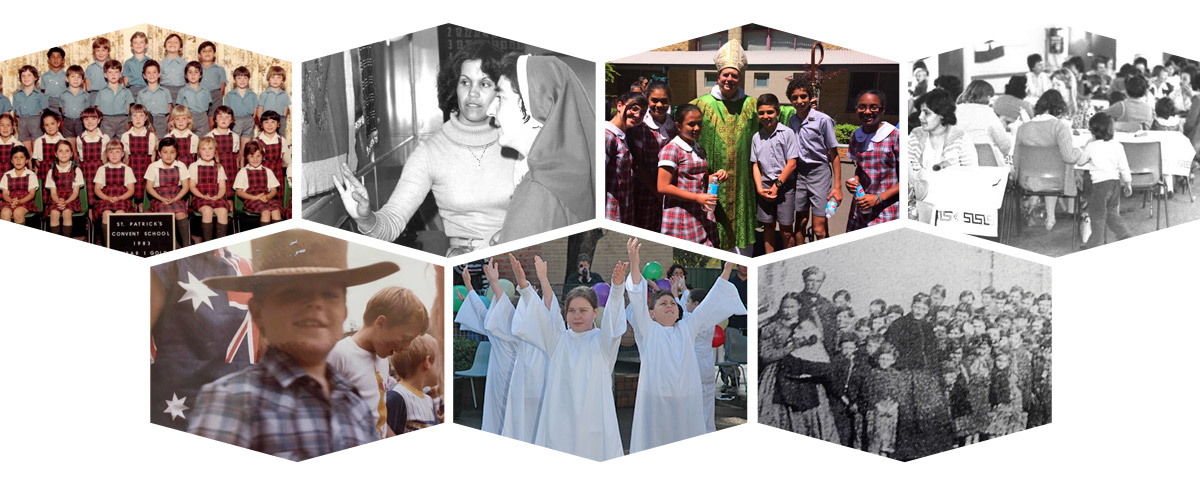 Relocation to Parramatta
From 1874-1888 the Sisters of Mercy, Head House Monte Saint Angelo, North Sydney, were teaching at St Patrick's School Parramatta, in a building which was standing in front of the present OLMC in Victoria Road, then known as Pennant Street.
The Sisters of Mercy from Callan, Ireland, then took up residence in Parramatta on 8th December 1888 at the invitation of Cardinal Moran. They re-opened the school on Monday 10th December, just two days later with an enrolment of 55 pupils.
In 1926 that building was demolished and a new building was erected at the corner of Villiers Street and Ross Street, the current site.
The senior girls moved to Westmead in 1966 to form Catherine McAuley High School. The primary school remains to this present day.
The Sisters of Mercy handed the responsibility for the School to the first lay Principal Ms Joan Coyle in 1985.
A place of heritage, innovative learning and vision
Today we are school that uses the best of what we know about 21st Century learning to give your child the best opportunity to develop academically, spiritually and socially, and in partnership with our parish and the wider Catholic education community.
Our vision is to be a child-centred faith community within an innovative, interactive learning environment. We endeavour to celebrate each other's uniqueness by providing opportunity for all and to develop a culture that identifies that the journey towards excellence is often paved with trial and error, risk taking, learning from mistakes, flexibility and adaptability. We believe that encouraging students to take ownership of the learning is critical in achieving the best learning outcomes and that implicit in this concept is that students learn to identify their own areas of strength and areas of development through useful and explicit feedback.
---
We've been providing quality Catholic education since 1888
Contact us today to find out how to enrol!